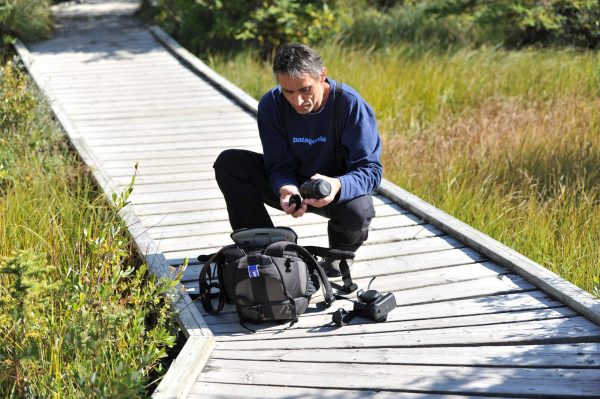 He studied to be a veterinarian and is having a successful private praxis. His great interest in animals, mountains, and nature, in general, has shown itself also in the want to capture the unique moments through a camera lens. He had intensively pursued classical photography from 1978 and started to specialize in wildlife photography on a digital format in 2010. Despite he is not a photographer by profession, his photos can be regularly seen in some Czech magazines, like Koktejl, Příroda, Naše příroda, Krkonoše, Veronica or Ptačí svět.
He often lends his photographs to various nature protecting non-profit organizations such as Český svaz ochránců přírody or the Czech Society for Ornithology, on which projects he commonly contributes as an ornithologist and a bird ringer. Due to this Vladimír's photos can be often seen on the websites www.birdlife.cz, www.vcpcso.cz and www.rozdalovickerybniky.eu.
He participates in the research of bird populations in Czechia, mostly in the region of Jičín in the Rožďalovické rybníky. This region is the Natura 2000 bird Special Protected Area, and Vladimír strongly contributed to it's enlisting into the network in 2004.
Thanks to his love for mountains and climbing, he often visits interesting rock and mountain areas in Europe and the world. He visited High Tatras, Alps, Caucasus Mountains, Altai, Himalayas, Mt. Kenya or the Rockies in North America. From most of his journeys, he shared his photographs in the magazine Montana and the website www.lezec.cz.
The domain "GEO-ICON" was registered in 2012. Its loose translation from Latin to English can be expressed by the words "world image" or "images of the world". The author is trying to fulfill these words by taking pictures of our planet Earth in untouched nature, in the middle of the civilization and also in the souls of the people.
Currently used gear:
CANON 5D MARK III
CANON 5D MARK II
CANON EF 500/4 L IS USM
CANON EF 70-200/2,8 L USM
CANON 100/2,8 USM
CANON 17-40 F4 L USM